The Prosecutorial Ethics section of JusticeAcademy.org has been assembled from a variety of sources for your use, under the Fair Use Doctrine. Prosecutors serve as perhaps the most powerful element of the criminal justice system and enjoy far reaching discretion. With great power comes great responsibility it is said, and in regard to this single aspects of our profession, there is no room whatsoever for misconduct. The information below is provided for your review. Please note and respect the copyright requirements associated with each article in this collection.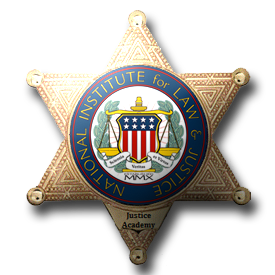 Standards, Policies, and Laws Regarding Prosecutorial Ethics
The Ethical Prosecutor
National Prosecution Standards
Prosecutorial Ethics and Victims' Rights
Are Prosecutorial Ethics Standards Different?
Prosecutorial Ethics as Usual
Prosecutorial Misconduct and the Rules of Professional Conduct
The California Prosecutor – Integrity,
Independence, Leadership
Prosecutorial Discretion as an Ethical Necessity
Special Responsibilities of a Prosecutor
Los Angeles City Attorney Rocky Delgadillo – Prosecutorial Ethics
Are Prosecutorial Ethics Standards Different?
Panel Discussions, Lectures, and Conference Proceedings
Prosecutorial Ethics and the Right to a Fair Trial – Part 1
Prosecutorial Ethics and the Right to a Fair Trial – Part 2
Prosecutorial Ethics and the Right to a Fair Trial – Part 3
Prosecutorial Ethics and the Right to a Fair Trial – Part 4
Ethics – Opening Argument and Closing Statement
Reflections on the Quasi Judicial Role of the Prosecutor
Legal Ethics & Professionalism Symposium
Prosecutorial Discretion: A Double-Edged Sword
GGU Law Review Digital Symposium: Ethical Prosecutions
Prosecutors Run Amok
Prosecutorial Misconduct
The Role of the Prosecutor